Advisory &
Investment
for positive human impact
We established HumAIn Capital to reimagine how individuals and organisations can work together with Artificial Intelligence systems.
We now live in world where the lines between the physical and digital are being redefined by Artificial Intelligence at a speed where governments and industries can't follow. At HumAIn Capital we believe that AI can help advance society as much as it helps businesses.
The exponential rise of AI impacts every industry. Is your organisation ready for Artificial Intelligence?
Our Services
We provide bespoke advisory and investment services to help organisations define and execute on their Artificial Intelligence ambitions.

Strategic Advisory
We help organisations design strategies which maximise Artificial Intelligence and emerging technologies, to improve their performance outcomes amidst rapid innovation and change.

AI Solutions
We help organisations design, develop or choose the Artificial Intelligence application that supports their strategy.

M&A Advisory
We provide the full lifecycle of M&A services: from strategy, to target selection, due diligence and deal closure.

Future of Work
Artificial Intelligence is transforming the nature of human work across all industries. We help business leaders optimise their organisational design, leveraging emerging technologies and augmenting human potential.

Capital Raising
& Valuation Services
We assist startups and organisations with valuation modelling and capital raising services to help businesses find the right partner for growth. 

Funds Management
We partner with accelerators and VCs to assist businesses understand and invest in Artificial Intelligence, providing a truly global view of the AI ecosystem with access to >12,000 startups. 
Our Partners
Innovation

Technology

Venture partner

How we build Solutions
At HumAIn Capital, we combine our interdisciplinary knowledge & global expertise, with years of advising Fortune 500 executives & innovative startups, together with emerging technologies & analytics, to design the best solution for your organisation and your people.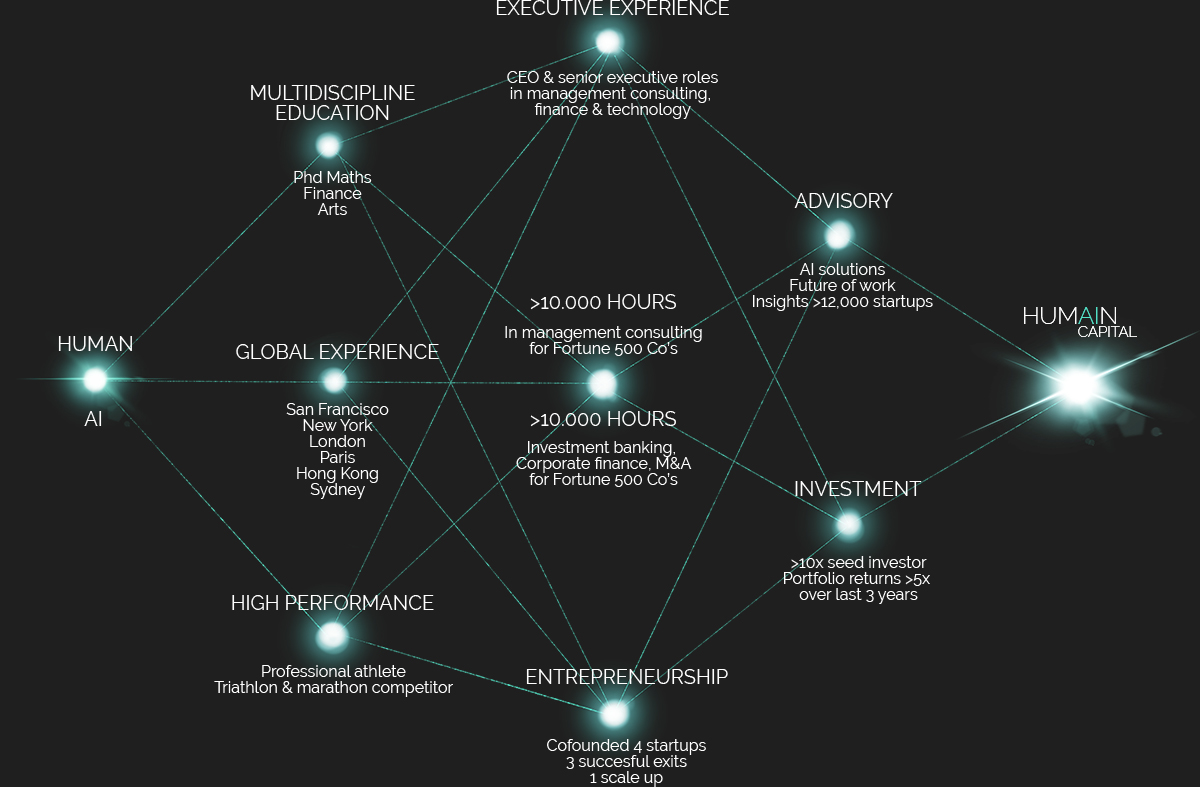 Our Team
At HumAIn Capital, we believe that emerging technologies and innovation, such as Artificial Intelligence, can complement business solutions while also augmenting human potential. Meet our team, both digital and human: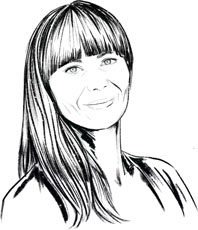 Simone Planté
Founder
Managing Partner
Simone is passionate about bridging the gap between the online and offline (O2O), our human systems and technological systems. She has spent over 20 years working with, advising and investing in tech companies globally: as an investment banker, entrepreneur and venture capital partner.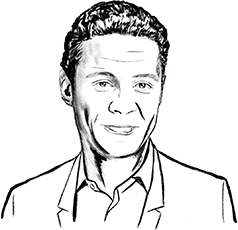 Nicolas Aidoud
Founder
Managing Partner
With an insatiable passion for maths and technology combined with an entrepreneurial mindset, Nicolas is positive and pragmatic about the future impact of Artificial Intelligence. He is an author and thought leader, and has spent over 20 years as a CEO in technology and media companies, an entrepreneur, and as a management consultant advising Fortune 500 companies.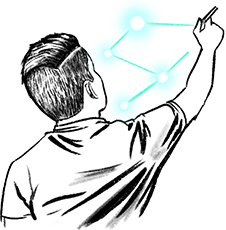 Resident Artists
Creative Designers
We believe that creativity will become increasingly essential to reinvent the way humans work, interact and communicate. Our resident artists help clients explore new possibilities, imagine the future they want to live in, challenge the thinking and design breakthrough experiences, at the crossroads of imagination and technology.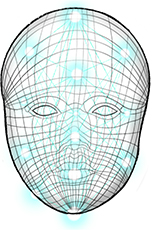 Chloe
Research Assistant
Chloe is part of our team, as an Artificial Intelligence that assists our clients to meet their strategic objectives, including data services, data analytics and diagnostics.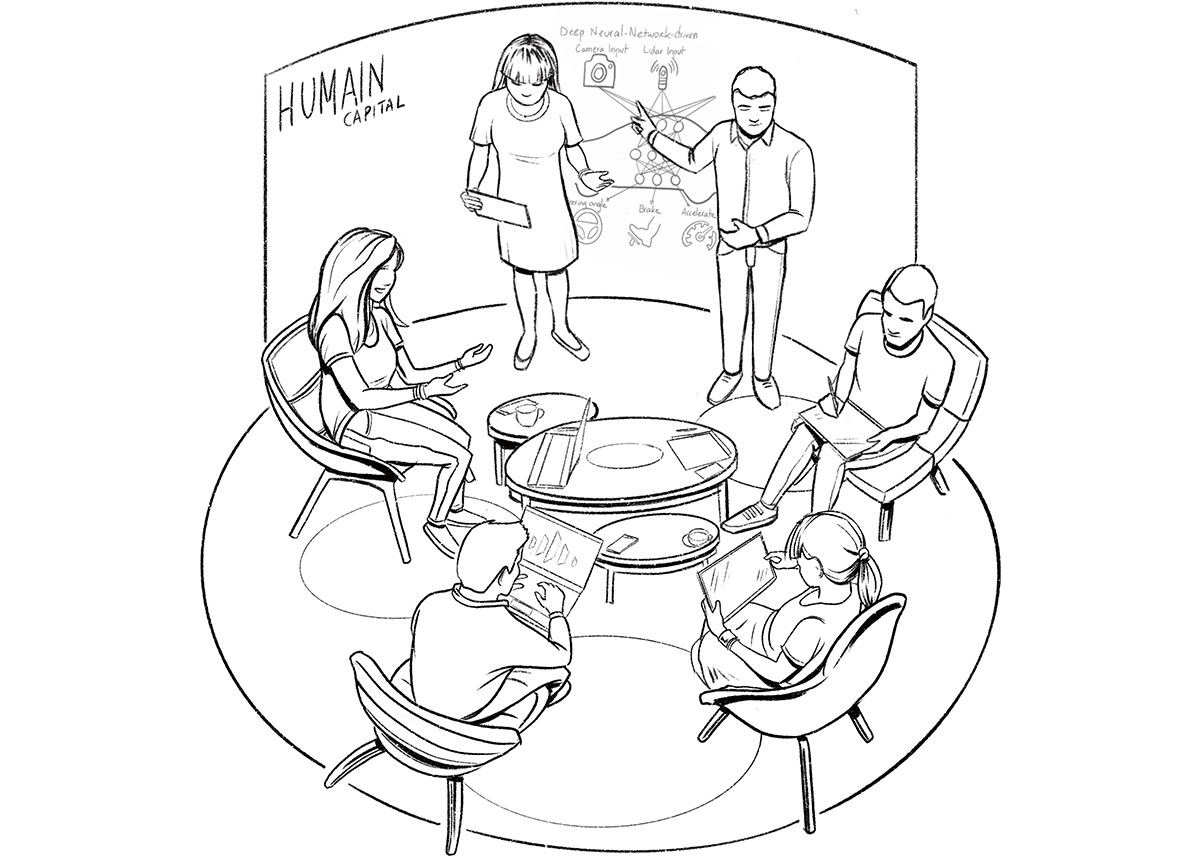 HumAIn the Book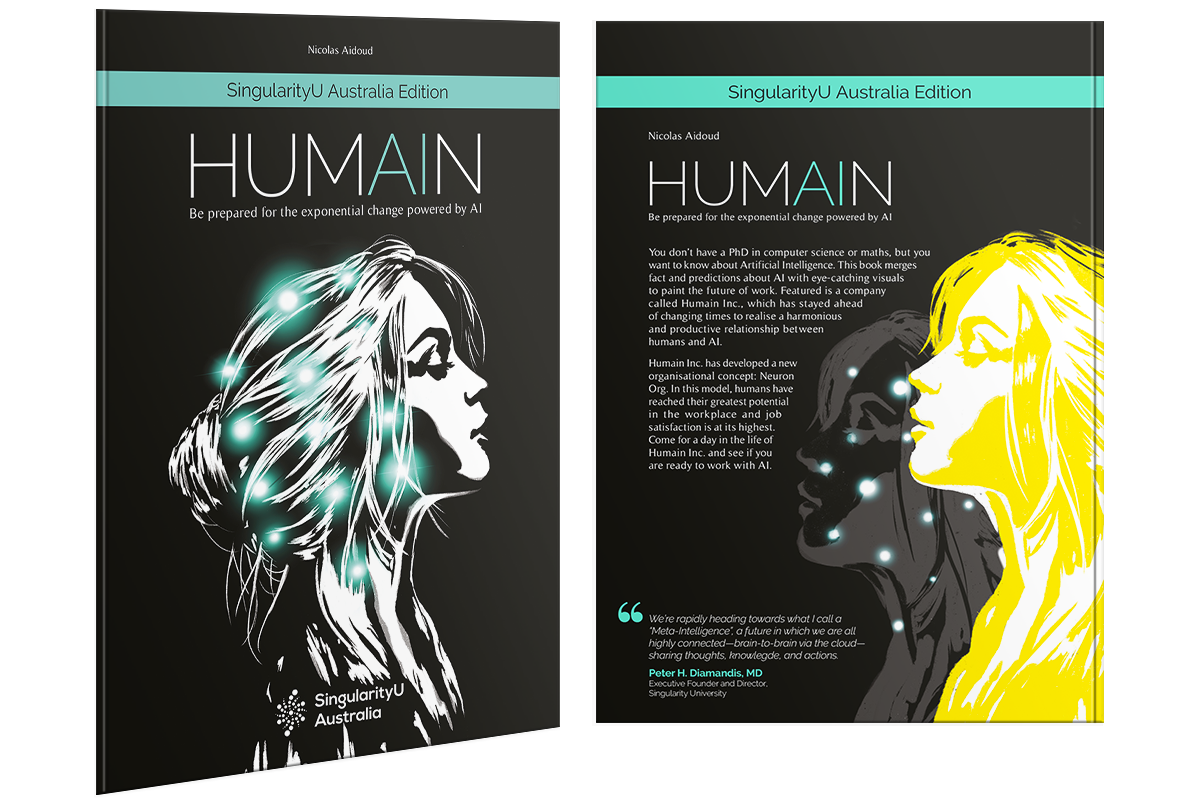 You don't have a PhD in computer science or mathematics, but you want to know more about Artificial Intelligence?

This book merges predictions with facts about AI with eye-catching visuals to help paint the future of work. Featured is a company called Humain Inc., which has stayed ahead of rapid innovation to realise a harmonious and productive relationship between humans and Artificial Intelligence.

Humain Inc. has developed a new organisational concept: Neuron Org. With this new organisational design, humans have reached their greatest potential in the workplace and job satisfaction is at its highest. Explore a day in the life of Humain Inc. and see if you are ready to work with AI.
Want to know more ?
Your message has been successfully sent